From The Associated Press:
CHICAGO – Emergency rooms, the only choice for patients who can't find care elsewhere, may grow even more crowded with longer wait times under the nation's new health law.

That might come as a surprise to those who thought getting 32 million more people covered by health insurance would ease ER crowding. It would seem these patients would be able to get routine health care by visiting a doctor's office, as most of the insured do.

But it's not that simple. Consider:

_There's already a shortage of front-line family physicians in some places and experts think that will get worse.

_People without insurance aren't the ones filling up the nation's emergency rooms. Far from it. The uninsured are no more likely to use ERs than people with private insurance, perhaps because they're wary of huge bills.

_The biggest users of emergency rooms by far are Medicaid recipients. And the new health insurance law will increase their ranks by about 16 million. Medicaid is the state and federal program for low-income families and the disabled. And many family doctors limit the number of Medicaid patients they take because of low government reimbursements.

_ERs are already crowded and hospitals are just now finding solutions.
Uhmmmm, we told you what would happen last year before the idiots in Congress passed this monster, so how is this news?
On July 12, 2009, Steven Crowder of PJTV went undercover in Canada to check out their single-payer system of healthcare for himself. The video should have been on every television station in America, but it wasn't and Obamacare was passed. Now the Associated Press files a story confirming on of the key points that Conservatives and Tea Party groups were pointing out long before the bill became law. Ain't that just ducky!?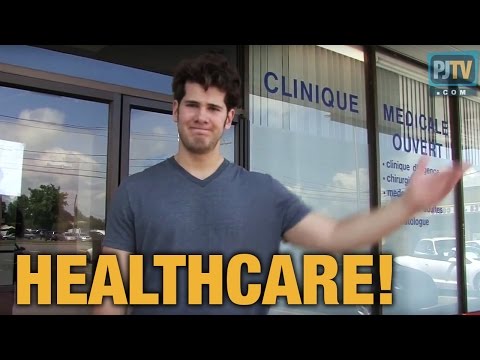 Related Posts: